Winter Sunglasses To Keep Your Eyes On!
It's time for nights in with a hot chocolate on the sofa and blanket, right? However, we can't let the cold keep us hibernating, we've got to go out! Although winter is not a season full of long sunny days, you have to take advantage of the few rays that do peek out to show off in the most stylish way possible, combining your look with stylish sunglasses.
At Withsunglasses we show you some of the sunglasses that are looking to trend this winter season. As you can see, dark colours and funky frames will be dominating the scene. Elegance in its purest state to show off your classy side, are you up for it?
Winter Sunglasses: The Best Models
Fendi FF 0137/S
The aesthetic characteristic of Fendi returns with this striking, elegant model on par. The predominate black frame and its lens emits elegance and subtlety. Its extraordinary lines make this model unmistakable and one of the most desired of the season. The round dark grey lenses design matches perfectly with the style of the frame and gives this model an extra dose of character, together with the cat-eye frontal, separated from the lens, and its stepped temple arms. In short, we are looking at some quality sunglasses and exceptional finishes. Will you go for them?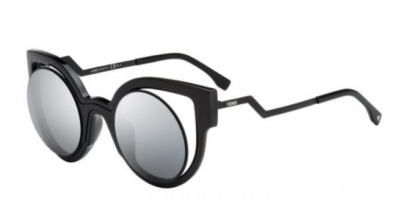 Jimmy Choo Andie
When we think about Jimmy Choo, feminine elegance also comes to mind. We've extolled the Andie model, one of the most sought after glasses this winter. Their tinted black round lenses calls our attention, finished in a side covering with glitter that makes it completely unique. Its straight black temple arms are a feature that exudes superiority, with value in its simplicity. The glasses are designed with a combination of subtle and elegant materials (plastic and metal) which leads us to why they have become a must have for this winter.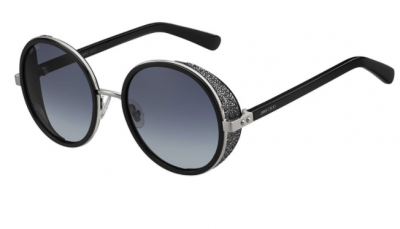 MaxMara MM Ilde
We could not deal with women's fashion this winter without incorporating cat-eye sunglasses. So, we present the MaxMara MM Ilde, an incredibly stylish proposal for this winter. They stand out for their metallic gold finish, which gives the model a classic style in accordance with its black plastic frontal and its gradient dark blue lenses. These MaxMara glasses are a safe bet for the winter: they are an elegant model that will not leave anyone unnoticed.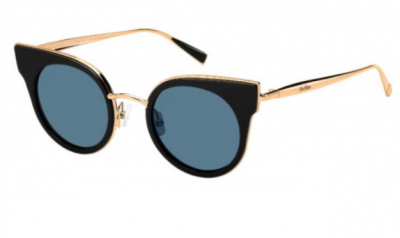 Pierre Cardin 8421/S
We have thrown in a curve ball with this model, but they are simply irresistible! Pierre Cardin is known for creating great quality feminine fashion such as these, PC 8421/ S. They are made of plastic, with metal links forming part of the temple arms. Its blue havana finish gives the model distinction and exclusivity, being one of the jewels of the entire collection of this French brand. The butterfly shaped frame combined with grey gradient lenses are main features of this model that you cannot miss this winter.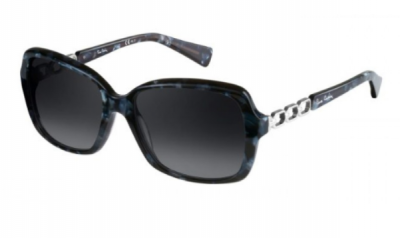 We at Withsunglasses hope that this list has inspired you with your winter look. Choose elegant, yet functional sunglasses for this season and protect your vision with the latest in fashion. Treat yourself to your favourite model!