This week WithSunglasses wanted to pay homage to the spring with a very special event where a select group of influencers from Murcia participated: Our Spring Brunch. The sun has started to shine more than ever and our guests have come to know us, have seen how our company works and how easy and cheap it is to buy the best glasses of the season.
---
Angeles Madrid, Ester Belmonte, Marta Hidalgo, Tamara and Erika Cuenca were the guests of honour at the Spring Brunch. They express their modus vivendi almost daily and do it in the most original and fun way; whether it's through Instagram,  blogs or YouTube channels. They represent the trends of fashion, decoration, beauty and culinary very well , and for that reason they have discovered a website that sells one of the most desired accessories.
In the image below, Ángeles and Diablillos poses with an elegant pair of sunglasses by designer Stella McCartney and Erika Cuenca sports the Tuttolente from the brand RetroSuperFuture, an option that is also presented in other shapes and colours and be a trend winner this spring-summer.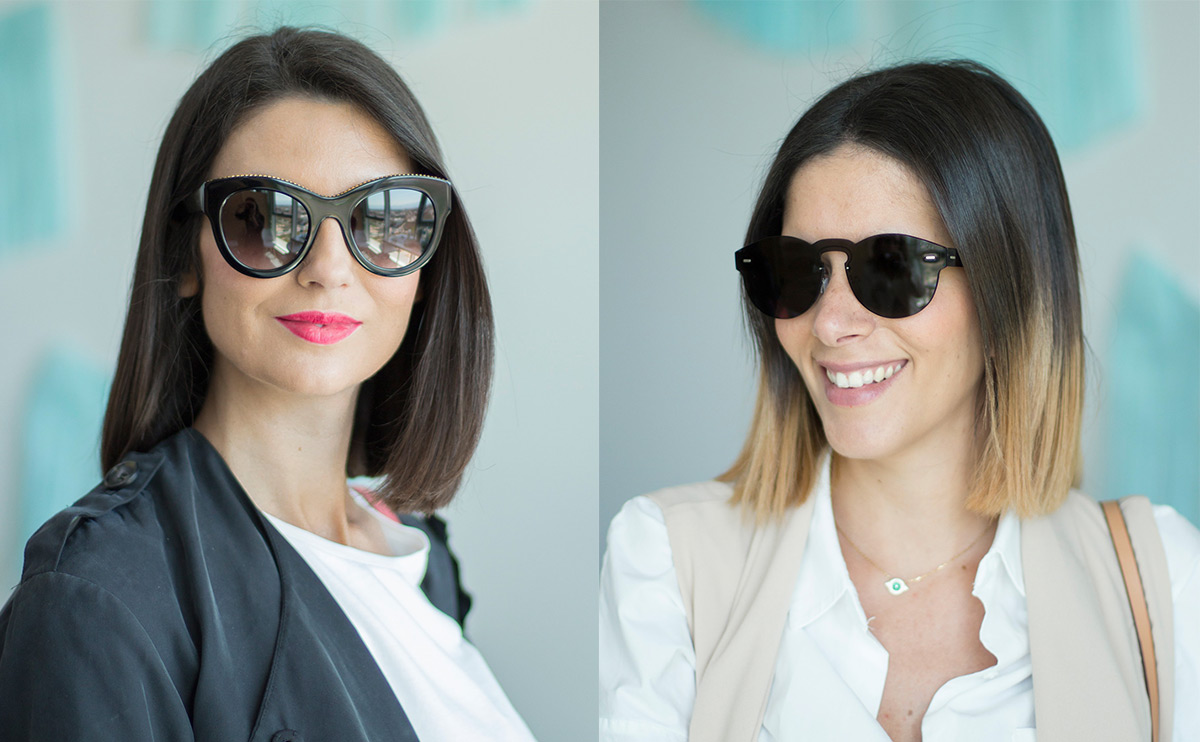 ---
In the image below, we find,  The Lady of Lovely Smile y Tamara_St_ wearing round shaped sunglasses, a success in any case; on the left, Marta dons a pair of oversized Dolce&Gabanna sunglasses and to the right Tamara exhibits the Givenchy double bridge with a very vintage touch.
The meeting has not only served to show what Withsunglasses.co.uk is about but we've also got to know these girls a little more and they have stressed the effort have to put in when you have a public account. "There are a lot of people that buy based on likes and followers" says Marta Hildalgo. The bloggers say there are many Instagram profiles that are totally fictitious. All agree that it is necessary to take great care of the followers, and Erika Cuenca states that "it is a work of 7 days a week for 24 hours a day".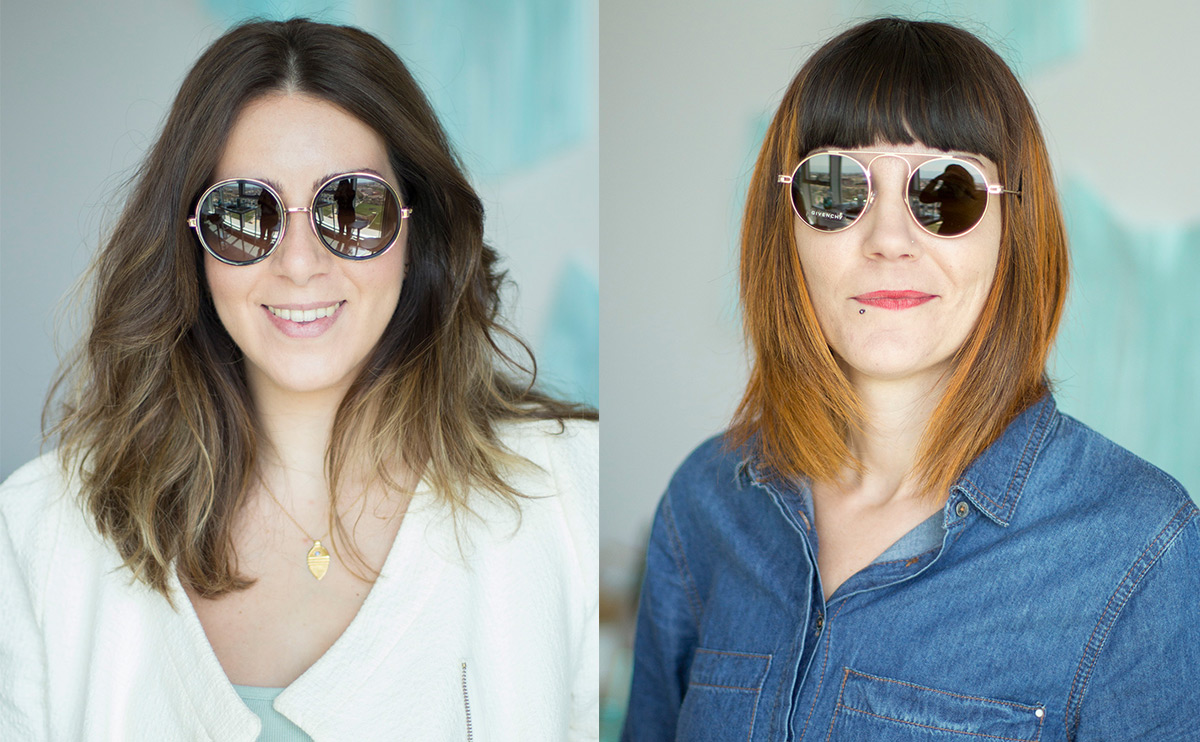 ---
Tamara, an expert in product photography, stressed the importance of being a good character and having good time: "A shooting day is much more profitable than several days, you because you do not waste so much time." Your job is different and saves time, but then your IG profile doesn't save you time for other things.
---
Ester in Wonderland adds a note of colour and fun with the Ray Ban Ja-Jo glasses of with a large calibre and semitransparent coloured lenses, that will give much to talk about this season. She is very committed to the environment and expresses her concern with the high consumption of cotton garments that exist today. A Youtuber, with an Instagram account, who publishes amusing videos, adorned with drawings with a Burtonian touch, all done by herself. Humorous videos, fast, direct and very useful for girls. A great discovery with high potential.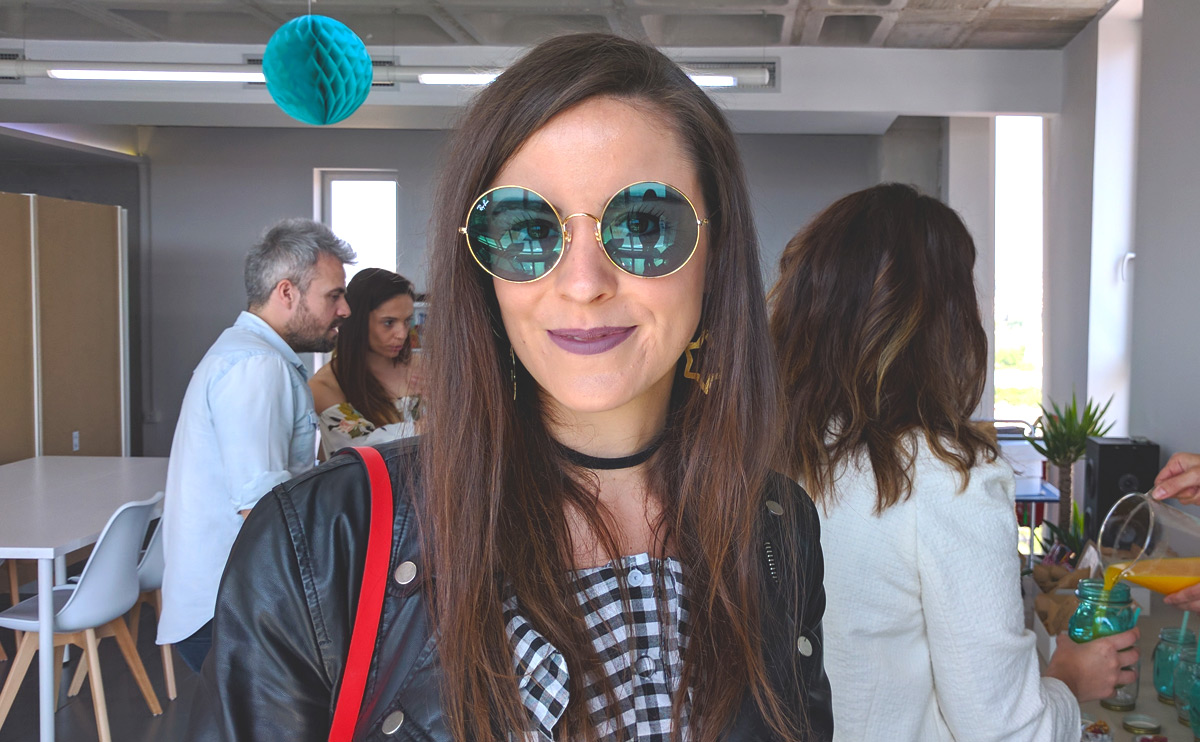 ---
More than three hours of talking and laughter and sharing  stories and gaining bloggers wisdom Murcia's social media veteran is Angeles Madrid, who combines her work as a designer and personal shopper with her blog and social networks.
A springtime brunch of the most trendy and we are looking forward to the next time. Are you up for it