Summer Trends: The models taking centre stage this summer 2017
Paraphrasing the saying: new summer, new look. Do you want to know what types of sunglasses will be worn this summer? Let's give you a hint: they are as varied as they are elegant. You will not go unnoticed in any environment, either casual or more formal. The most important thing is to combine a comfortable and fresh look with a dose of class and elegance that makes you unique. Grab a piece of paper and pencil, because we're starting with summer trends, the sunglasses that will take centre stage this summer!
Summer Trends: What's Your Favourite?
Do you like the elegant look or are you more casual? Is being the centre of attention your thing or do you prefer something more discreet? We'll show you the most stylish trends of the summer and we are sure that you will find what suits you best!
---
Tuttolente glasses
They are the revelation of this season, a revolutionary model that will not leave anyone indifferent. They are glasses that haven been introduced in an incipient way in the trends this year, but they will be a highlight in summer. They are characterised by being completely designed with lens material, making them an innovative and striking option and at the same time, risqué. Allow us to present to you the Retrosuperfuture Tuttolente Flat Top: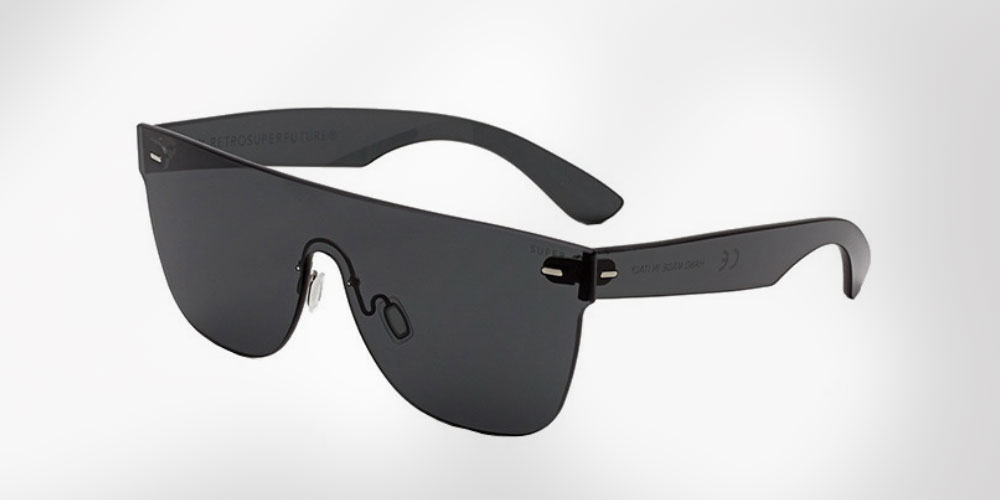 Round glasses
When we talk about round glasses, we talk about the prodigal son: this classic is back to stay. The fashion of the sixties is more present than ever, as this summer marks the 50th anniversary of the well renowned Summer of Love festival. So, what better tribute than a pair of RayBan Ja-Jo to celebrate this date? Your free hippie-style spirit will intoxicate you and give a cool retro touch to all your outfits.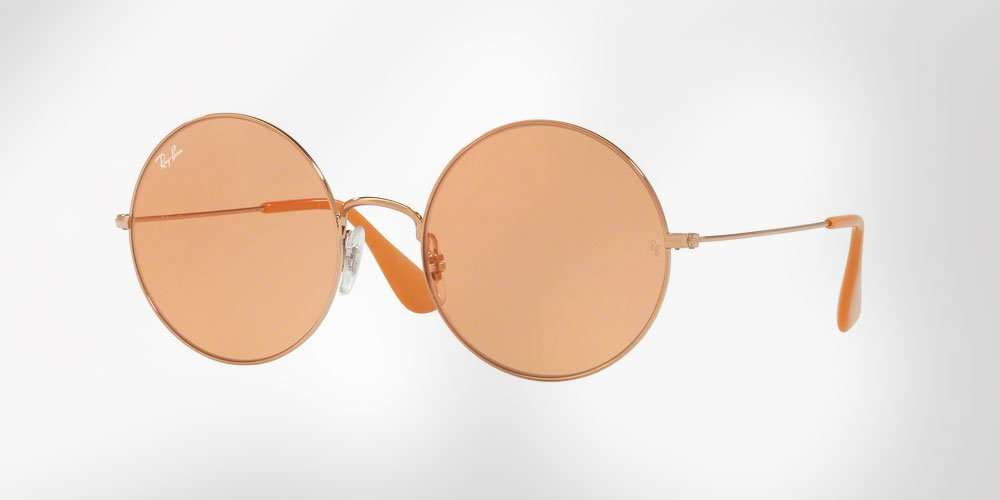 Mirror lenses
Summer is characterised by high temperatures and long days. Combat these with the freshness of mirrored lenses! While you can wear these glasses throughout the year, summer is the time season in which you can show them to highlight their best features. They are a must have for any season. You'll be dazzled by these reflective lenses on both the beach and in the mountains. These Carrera 5001 are an example: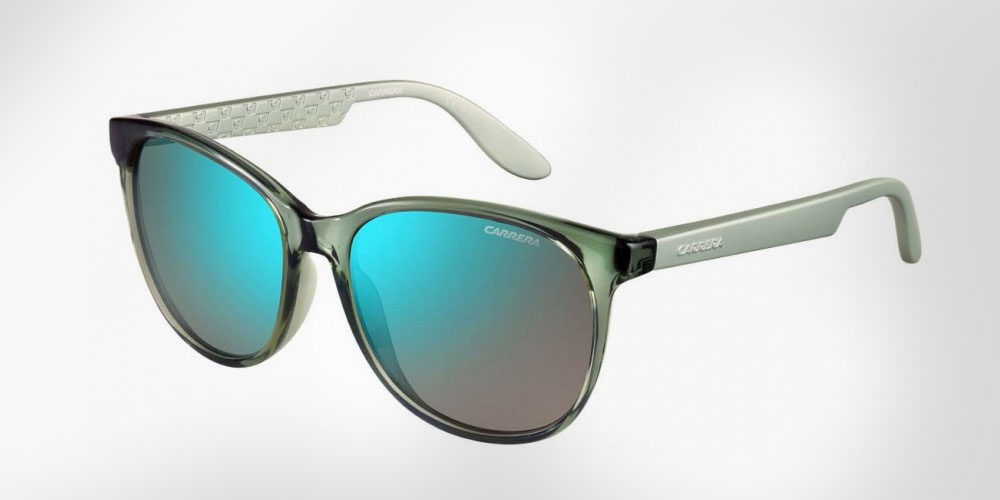 Large glasses
To protect yourself well from the radiation you will need large glasses, so it's all the better if they are stylish. These Chloe CE114S are an example of elegance to the maximum: its large round glasses and stylised frame will serve to complete an urban outfit style ideal for events or parties. Undoubtedly, one of the leaders of this summer trends.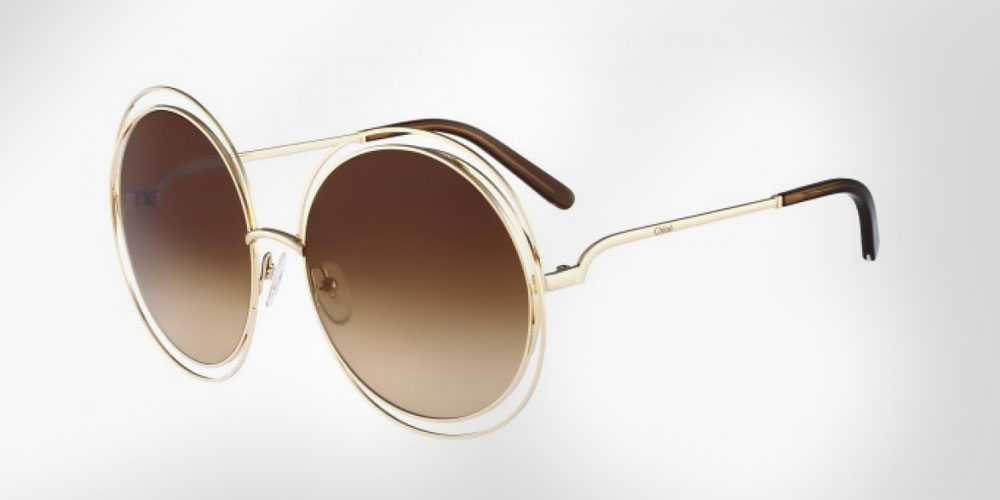 Beach glasses
If your thing is to go to the beach and enjoy long hours in the sun on the beach, endless dips in the sea, extensive walks or even playing some sports like volleyball or beach football, we have just what you need. The Havaianas Rio, with a rubber frames, are glasses that are resistant to all kinds of conditions in the summer: sun, salt, sand, wind, water. In addition, they have thick quality lenses that will allow you to protect yourself from radiation. Its design reminds us of the summer chill beach party environments of Copacabana beach, in Brazil: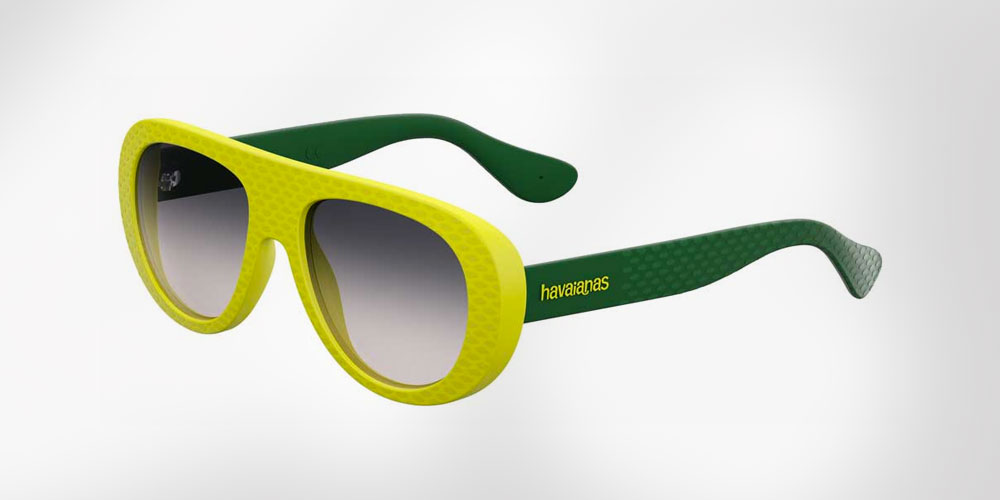 Double bridge
The double bridge never goes out of style, and it is difficult to find a frame with a more elegant and ornate structure.Take a look at the Ray Ban Gatsby RB4256 for summery looks in pools or outdoor events. Its classic round lens combined with the double bridge will give you a chic retro look, ideal for distinguished environments.