Street Style Sunglasses at Milan Fashion Week
On the inside designers are exhibiting their new collections with the next trends, while one outside there is another catwalk that our 'everyday models' display- Street style! Fashion lovers and experts are all for the latest trend. Are you ready for Milan Fashion Week?
The catwalk speaks for itself and so does street style. The Gucci models strutted down the catwalk with decapitated replica heads of themselves; Fendi, Elena Miró, Max Mara, Pierpaolo Piccioli and Simone Rocha made their appearance and Moschino brought back memories of Jackie Kennedy in its most pop version. The looks we have selected are complemented by cool sunglasses. As expected, those who go to Milan Fashion Week wear vintage metallic and oversized acetate sunglasses models, without forgetting the ones that wear the semitransparent coloured lenses. Let's take a look and take note:
Carrera
This legendary brand is always up-to-date and with a retro style that accompanies the most fashionable outfits. This photo could have been taken at the beginning of the 80s, but no, it's Milan Fashion Week. Check out the Carrera 131 (left photo). 10/10!
More Carrera! Made from acetate and with a cat-eye design, this model is of course Carrera and you can find the in several colours that easily combine with your outfit: Carrera 5044S.
Gucci
The most controversial fashion show at Milan Fashion Week featured guests who did not forget to complete their look with accessories from the luxury brand. The Gucci logo was a recurring pattern and their signature maxi glasses. Acetate frames, more visible than ever covers the face but allows the eyes to be seen with the coloured transparent lens. Look at models below GG0270S and GG0049S.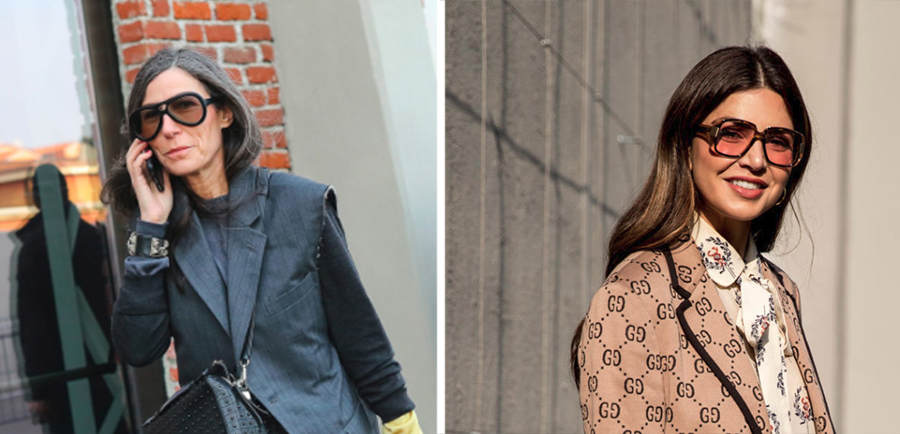 If there was a pair of glasses that did not go unnoticed it was the model GG0291S; by its dimensions, by its gold accents and by the clarity and colours of its lenses. It that frontal tuttolente with a thin captive structure that does it for us. You can find it in five different colours. Would you dare?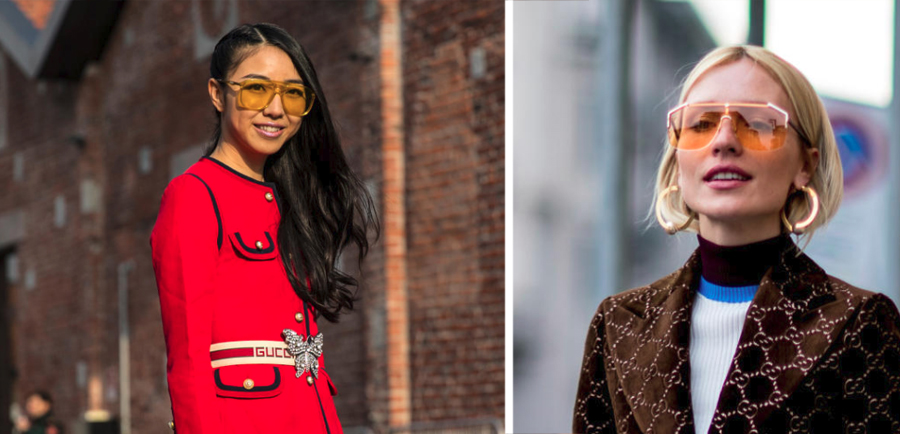 Polaroid
They are glasses that speak for themselves. Ray Ban started it and the rest of the brands followed suit. These round models are light and you can get them in different colours. We propose Polaroid!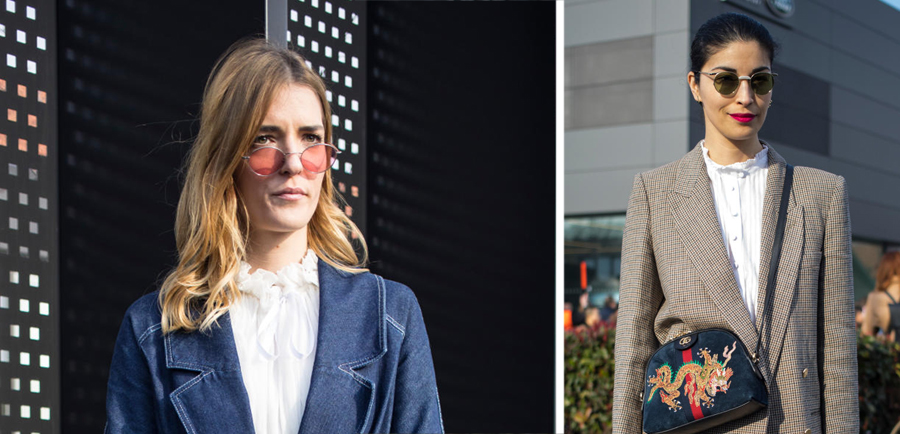 Ray Ban
The fashion brand par excellence, Ray Ban, could not be absent from the Milan Fashion Week street style catwalk. We started with one of the successes of the season: Ray Ban Hexagonal. They are hexagonal shaped lenses, as the name suggests, framed by a thin metal frame, and we can find it in different lens colours.
Second, is a must have in 2018: Ray Ban Oval. They are neither the Round Metal nor the Hexagonal, this model is oval and softens the face more by its flattened shape. They are also available in various colours and lens treatments.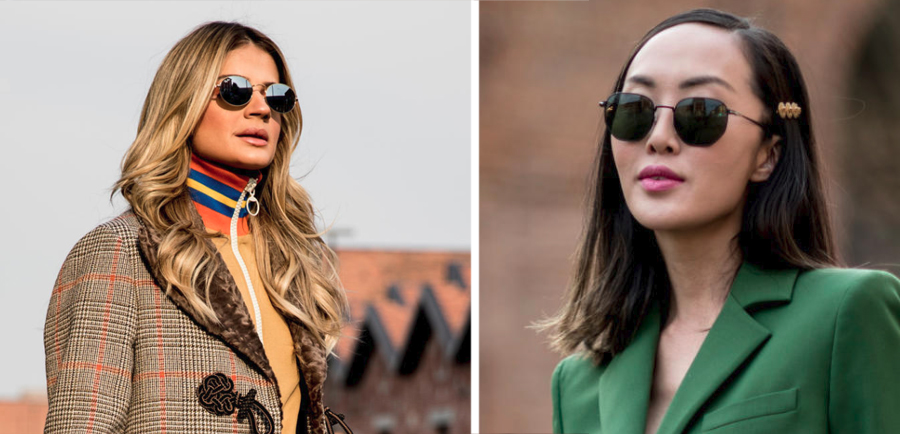 We finish the street style week of Italian fashion with the Wayfarer. Who hasn't surrendered to this model, is not a lover of sunglasses. It plays a fundamental role in any look. Complete your look with the Ray Ban Wayfarer.