How To Tell Your If Sunglasses Are Original
When we buy online the question, "Are they legit?" usually arises. With designer sunglasses this uncertainty is multiplied due to the large number of fakes that exist. The lower the price, the bigger the suspicion. So, what is the key to recognising fake lenses online? How do we know if our glasses are original?
A chilling percentage of the population uses poor quality sunglasses. We take care of our nutrition, our bodies, our hair and yet we minimise the importance of sight. There are many options to choose from with different lenses; the weight, different lens treatments, different prices, but always quality. Why risk ourselves and harm our eyes?
In this post we guide you in what you have to look out for in order for you to get it right:
Official Suppliers
The website you decide to buy your sunglasses from must have a section where you can check the list of suppliers they work with. So, for example, if you're going to buy Tous sunglasses and the website does not have De Rigo as an official Sspplier, something goes wrong.
Luxottica: 
The Italian company of Leonardo del Vecchio manufactures more than 80% of the designer frames: Ray-Ban, Arnette, Dolce & Gabbana, Ralph, Miu Miu, Prada, Michael Kors, Versace, Oakley, Giorgio Armani and Persol, among others. He was born in 1961 and since then he has only grown. From its headquarters in Agordo, and other logistics offices, they distribute to the whole world.
Safilo:
Luxottica's biggest rival is the Safilo Group. Also Italian company that supplies luxury brands such as; Dior, Dior Homme, Celine, Fendi, Max & Co, Marc Jacobs, Smith, Tommy Hilfiger, Jimmy Choo. One of the key suppliers and almost a century old and a guarantee for quality.
De Rigo:
It is one of the leading worldwide manufacturers and distributes high-end sunglasses to 80 countries. Its main brands are Loewe, Police, Carolina Herrera, Tous, Furla, Lozza, Row, Chopard and Sting.
Kering:
Kering Eyewear controls a good part of the luxury sunglasses, among which we find Gucci, Pomellato, Mcqueen, Stella McCartney, Botega Venetta and Puma.
Kering was previously called PPR, the initials of Pinault-Printemps-Redoute. Francois Pinault, the French millionaire who created the group of companies and developed the marketing of a set of global brands. These brands are lifestyle and luxury brands, which are distributed by 120 countries.
Marcolin:
Another supplier made in Italy that has great brands such as Tom Ford and Guess. In 2016, it produced more than 14 million glasses and is present in more than 127 countries.
Marchon:
Marchon Eyewear is a American based company and manufactures eyewear brands such as Lacoste, Nike & Calvin Klein. Its headquarters are in New York, but has offices in 18 countries and factories in Italy, Japan and China.
Bushnell: 
The provider is a specialist in precision lenses. It is characterised by making designs with a high optical quality. Serengueti, Bollé & Cebé are some of its brands
Maui Jim:
Maui Jim only manufactures the sunglasses that bear their name. They are high quality glasses, with classic designs and are very exclusive.

---
Average Reviews and Comments
A company can provide many guarantees but what really gives it value is its reputation. At Withsunglasses.co.uk we use Trustpilot, one of the world's online review communities. Customers can rate and post their subjective opinions on the service and the products received. Of course we feel great satisfaction for every good review, but in order to maintain our very good reputation we continue working to meet our daily goals –  To give our users the WOW experience.
---
Store Locator
In many of the official brand websites you can find us as as official distributors. For example, go to the Ray Ban official site and put our name in the Store Locator where you will see that we are Ray-Ban Online Certified Resellers . Test it yourself!
Authenticity Certificate
Most of the products that we send carry an authenticity certificate from the manufacturer: Luxottica, Safilo, Kering, Marcolin, De Rigo, Marchon. It is a small booklet with the characteristics of the product and the company. It is not essential to have this in the original packaging, but it is usually included in the sunglasses box.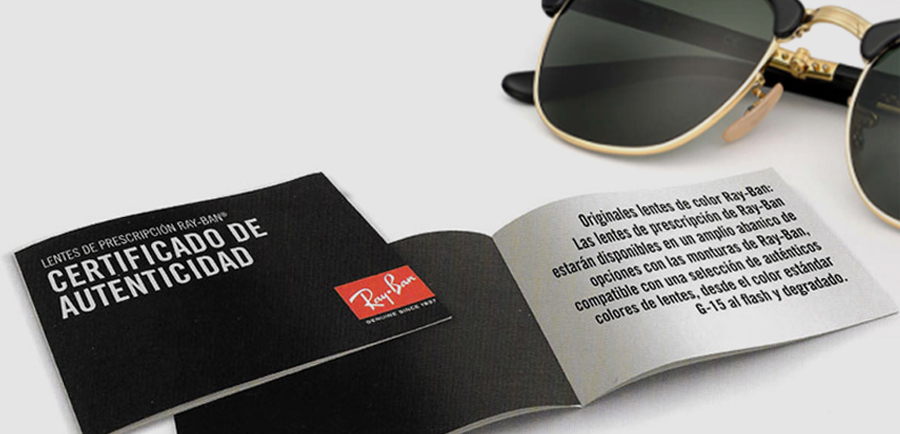 ---
Official Supplements
Original sunglasses are always accompanied with its original case, its cleaning cloth and the brand's box, just as the Ray Ban model pictured below. We protect the contents in a protective cardboard box to prevent damage during delivery transit.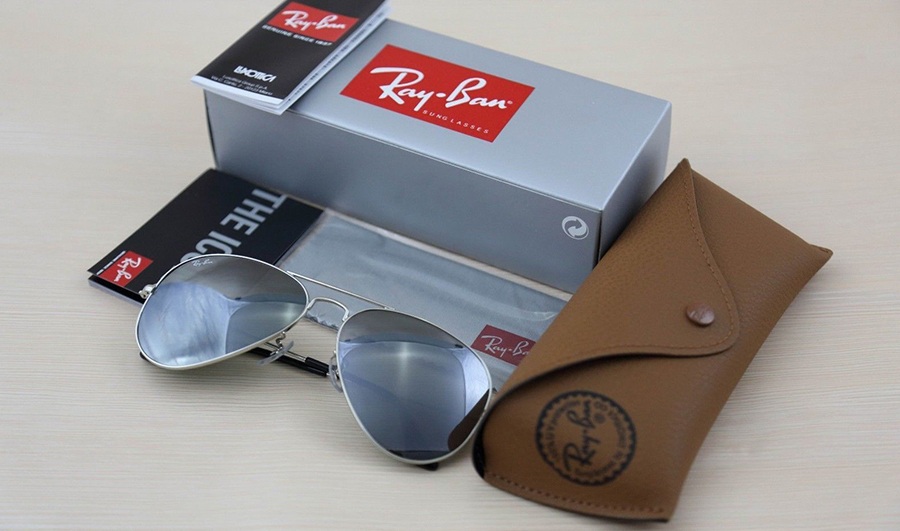 ---
Customer Service
Good customer service that supports the user in resolving any queries efficiently, will gain the user's trust. Being able to speak with a person behind an online platform is crucial for many users. The customer service team is available between 9.00am and 3pm where you can contact us through telephone 02 080 683 129, a number dedicated to Whatsapp messages: +44 7491 566 570, by email hello@withsunglasses.co.uk, through live chat directly from our website or by sending a Facebook message.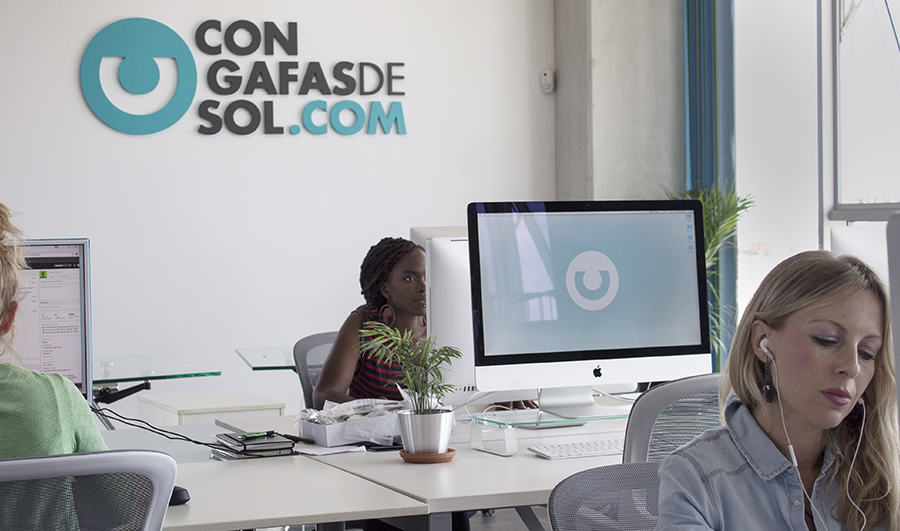 ---
Social Media
Facebook, Instagram and Twitter are also ways to communicate with us and where you will find behind the scenes snippets of the company and the products sold. Through Instagram stories we share many of the new models and introduce the members of the team, the non-visible face of the website. We give you the news, the trends, inspiration from social networks in order to help find your desired model. Our social platforms and the blog are a means of communication and we endeavour to help you with your queries.