Glasses for oval faces, choose your favourites!
All face shapes have a type of frame shape that favours them more. Depending on the features of your face, you will go with certain frame shapes considering other factors, such as hair colour, your lifestyle, your most frequent looks, etc. If you have an oval face, you're in luck as you're one of those people that can get away with wearing almost any type of frame shape! However, there are some that favours you more than others. Discover the best glasses for oval faces and choose the ones that best fit you.
---
First of all, what is an oval face?
This type of face has the most balanced proportions and is considered the most versatile of face shapes. It is characterised by having broader cheeks than the forehead and a narrow chin, forming an oval silhouette.  Alexa Chung & Ariana Grande  are examples of celebrities with this type of face shape.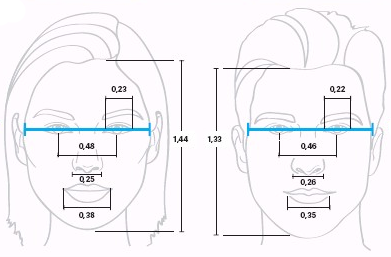 Facial proportions in relation to the size of a person's eyes are considered as follows
1.- The width of the face is equal to the width of five eyes.
2.- The width of the nose is equal to the width of two eyes.
3.- The measurement of the length of the nose is also equivalent to the width of two eyes, and also the length of the ear.
---
Glasses for oval faces
Burberry BE4181
These square shaped glasses are a classic and elegant option for those who want to stand out for their sophistication. The black finish with this two-tone print give the glasses a dose of mystery and a unique elegance. The beige temple arms are the perfect combination for the black tone that prevails in these glasses. The Burberry BE 4181 is a premium version of the Ray Ban Justin, a safe bet for your classy days that will not disappoint you or anyone else.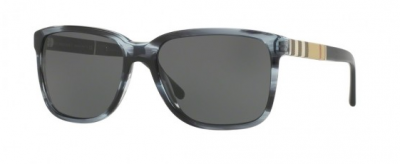 Michael Kors Chelsea
The Chelsea glasses are a classic of the aviator style. Its double bridge and its tear drop-shaped lenses is the signature that has brought them to fame. This model, amongst other colours, comes in a burgundy colour, designed for you to look look 'au so chic' and keeping you a step above the rest. They are very resistant, metal glasses and a must have for all lovers of fashion and an excellent choice of glasses for oval faces!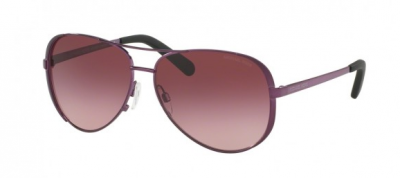 Versace VE4312
These Versace VE4312 Carrera New Champion glasses are a sophisticated thick metal version of the classic aviator style. They are a more bohemian and underground model, an option for lovers of subcultures and avant-garde culture. Choose them in the calibre that best suits you and add a bit of mystery to your favourite outfit. These unisex glasses ideal for lovers of the chic style.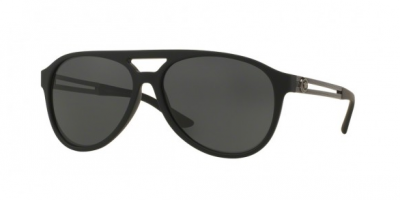 Ray Ban Wayfarer Bicolor
The classic brand surprises with an innovative version of Wayfarer in two colours: the Wayfarer bicolor. The combination of colours is the great attraction of this classic model: the havana frame combines perfectly with these blue sky lenses. This traditional option never fails, especially with this contemporary new face. Enjoy your own pair of Ray Ban's innovative unisex model in calibre 50. If you are looking for glasses for oval faces, try these!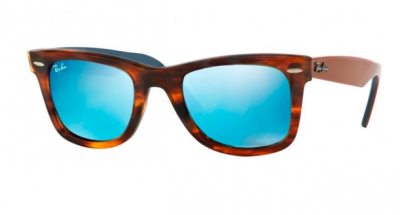 Since almost everything suits you, we can not recommend them all in one post, however, there are so many to choose from in our catalogue of designer brands and products at Withsunglasses.co.uk