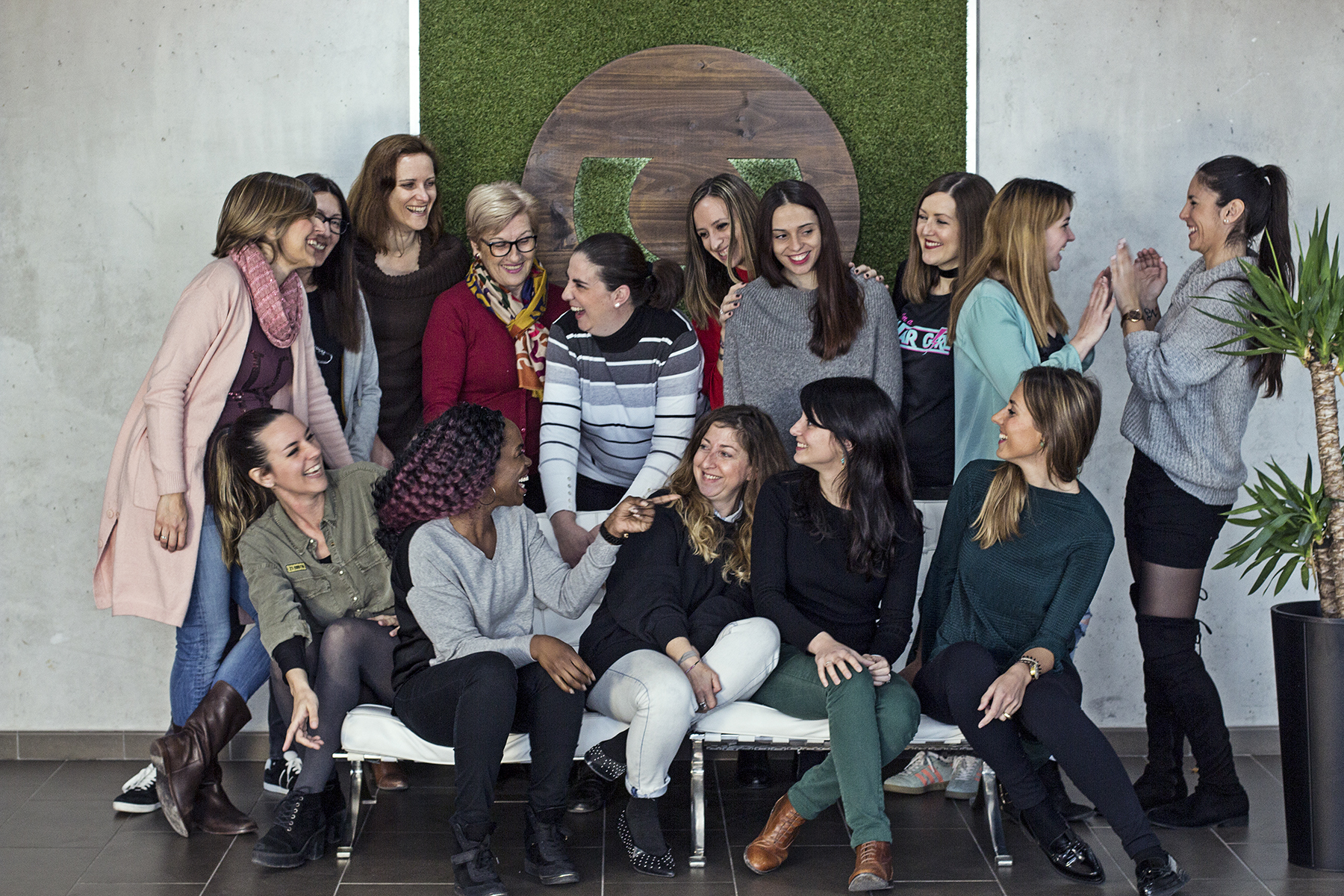 Six different nationalities, an age range between 28 and 62 years, nine mothers, a grandmother, and 15 professionals. The Withsunglasses.co.uk team has a staff made up of men and women, but the majority are female.
Ana, Olga, Noelia, Fanny, Cristina, María, Inma, Mariajo, Gioia, Jordan, Maica, Marienca, Yanira, Mª José, Giovana, Jana, Emilia, Minerva & Lola, experts in optics, accounting, administration, marketing, communication, SEO, design, teaching, styling, law, psychology, computer science and tourism and more. 65% of the Withsunglasses.co.uk staff are women!
70% of marketing team is made up of women, 50% of IT and Design are women and 100% of the Administration and Customer Care are also women. The Warehouse Manager, in charge of more than 20,000 glasses and the preparation of up to more than 600 packages a day, is a Woman.
The women and men of Withsunglasses.co.uk celebrate International Women's Day and we unite to reclaim their role in society, to protest against inequality and gender violence and to highlight pro equality around the world.

#Internationalwomensday #8March #IWD2018 #TimeIsNow #PressForProgress #Togetherwemakehistory